The Truth Behind Your Relationships with Love Tarot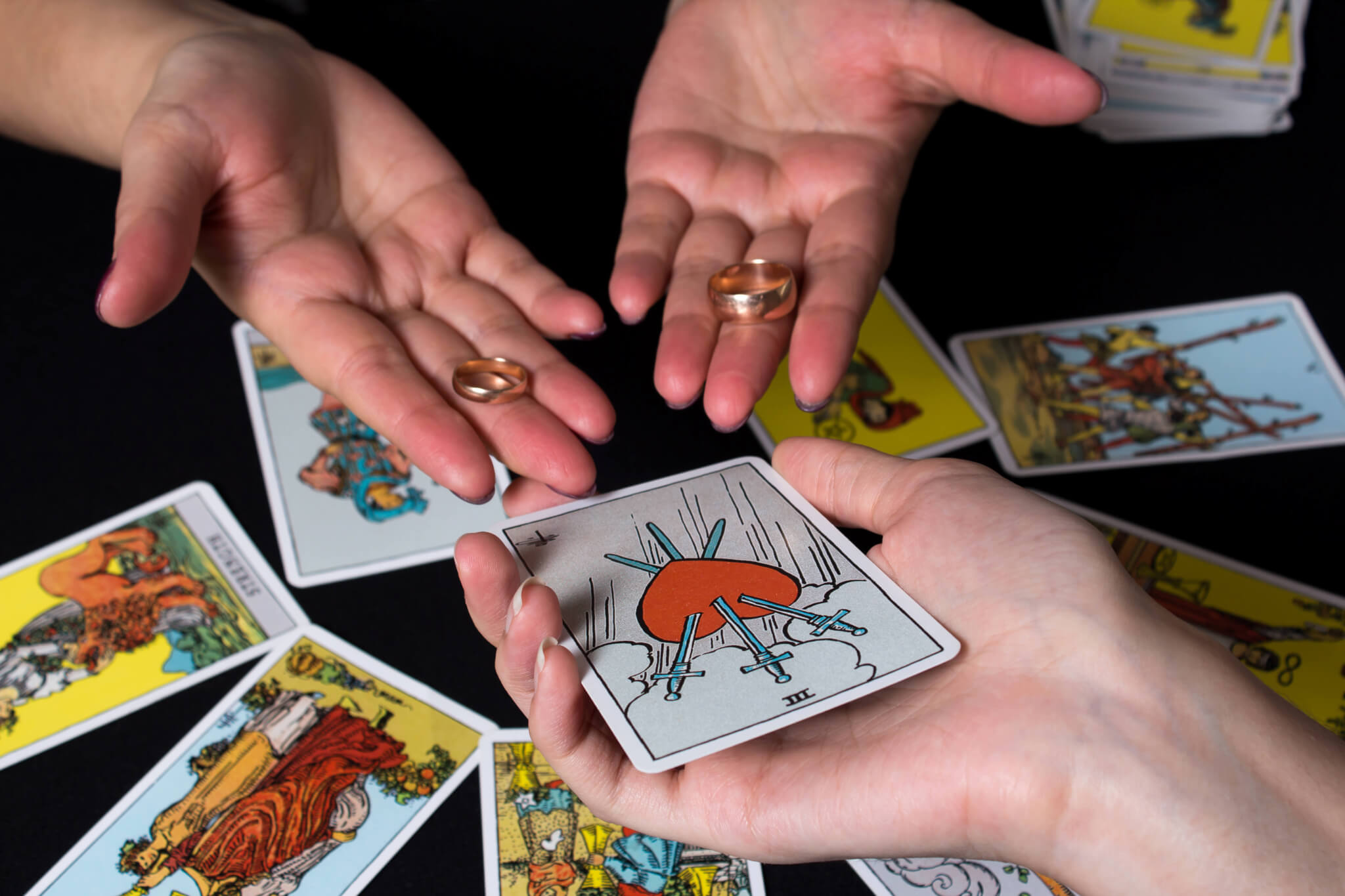 Romance questions are not easy to answer because everyone has a different view on love and relationships. What works for others might now work as well for you. If you want to learn where you are in love with the help of Tarot cards, there are many types of love Tarot readings available.
Such a reading can tell you about the state of your relationship right now and what the future holds for your love life. Are you wondering what your romantic relationship would look like weeks and months into the future? Then, a free love Tarot reading is the first step to getting a glimpse into how things will change and what the Universe has in store for you and your partner.
If you are going through relationship problems, ask the cards to show you why these challenges are present in your life. Whatever your love question is, the cards would show you the right direction to follow.
Getting a free love Tarot reading
Love is ever-changing. Sometimes you can feel on top of the world, while other times it can bring you so down that you find it hard to move forward. But no matter what, love is a beautiful feeling, and to keep your love life in harmony and balance you can seek help from love Tarot cards.
You might have questions that you want to get the answers to from the Tarot because it is not always easy to get the insights you are looking for. No matter what your love question is about, a free love Tarot reading can let you in on the mysteries of your existing relationship or when you are in search of love in your life.
Asking the right questions from love Tarot
Before you get to the point of getting a love Tarot reading, think about what exactly it is that you want from your love life. If you are in a relationship and things have gotten dull, do you want to ask how you can bring a spark back into your love life?
Sometimes, you might be feeling an attachment to the person, but no longer love, so maybe the right question would be if this relationship is still the right one for you.
If you are single, perhaps you want to find love as soon as possible, but that does not mean you are ready for it. Maybe you have just experienced a breakup and feel like the world is ending for you, but what if you jump into a relationship too soon and miss the chance to find your true soulmate?
Love is a complex feeling, and you can ask the cards if you are ready for it. You can ask the love Tarot how you could find your soulmate. You could also ask when love will appear in your life so you can better focus on the present moment.
Here are some things that Tarot cards can tell you about your love life:
Not only you can find out how to reignite the spark in your existing relationship, but also tell whether the love you are in right now is true and honest.
Tarot cards tell the objective truth, so they can reveal both positive and negative aspects of your relationship.
You can finally learn what your partner thinks about your love.
When you are fighting with your loved one, the cards could show the best way to make peace.
If you are single, a free love Tarot reading can hint at when you will fall head over heels in love.
You can also learn what you can do to find your soulmate and what aspects you should look for in your ideal partner.
Now that you know what you can learn from a love Tarot reading, let's look at some common questions you can ask when thinking about your love life.
What is awaiting my relationship?
This is a tough question that you are more likely to ask when you have problems in your love life. Ask the cards where your energies are leading you so you can decide whether to stay on the positive side about your current relationship.
Ask what your partner is feeling and thinking and what it means for the future of you two being together. Keep in mind that you create your own future, so the things that love Tarot cards reveal to you are not set in stone.
How can I attract love?
Even though you have decided that you are ready for love, you might still be unsure about how to invite it into your life. The cards might reveal to you new ways of thinking about yourself and your future partner.
Perhaps you have some insecurities and love will come when you get over them. Or, maybe, if you keep up with the positive attitude, people will naturally feel more attracted to you. Focus on your growth and your true love will notice you.
What is it that stands in my way?
Before you ask this question, keep an open mind. Remember that the cards read the situation based on your energy vibrations, so they cannot change the feelings of other people in your life.
They can tell you, however, what is it in your energy field that people find attractive or, on the contrary, unpleasant. Ask what you can work on to make your relationships more positive and have people genuinely enjoy your company.
How can I strengthen the bond between my partner and me?
This question takes a lot of courage to admit that not everything is going as well as you thought, but it can be life-changing. Maybe your partner needs more attention from you, while you are too focused on your career, hobbies, or friends.
Or, maybe it is the other way around when you spend too much time together, and being more independent will only make your relationship stronger. The cards can show you the way.
Now that you know what a free love Tarot reading can tell you about your relationship and your love life, it is time to get your own reading. Uncover all about what love has in store for you!
DISCOVER OTHER INTERESTING ARTICLES FROM CHRISTIN: