Angel Card Reading for When You Need Divine Guidance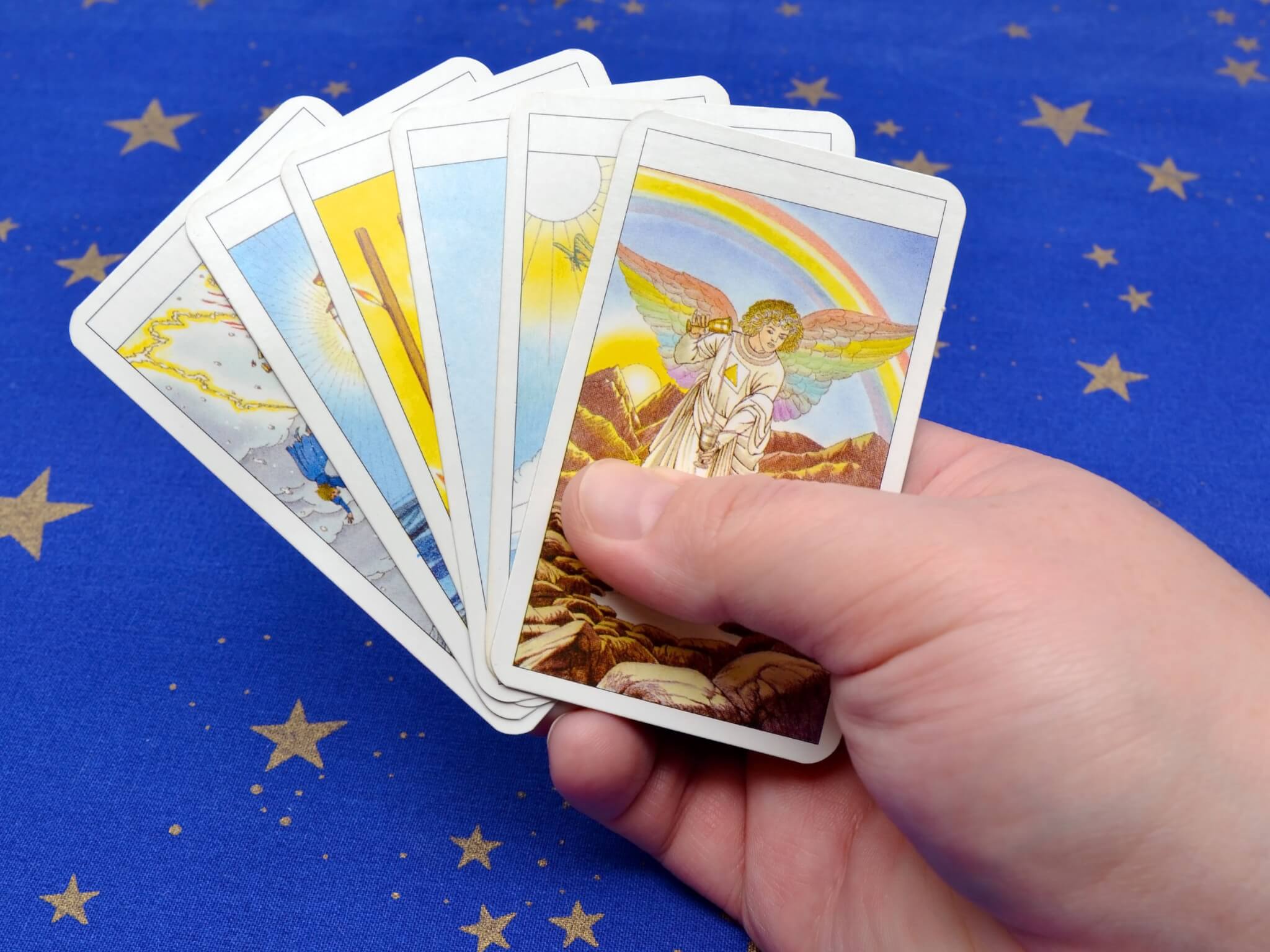 You might have felt this before, but you are not alone in this world, because your Guardian Angel stands by your side from the moment you were born and until your life ends. Some people can even recognize the signs their angels send them in a form of inspiration or intuitive feelings.
Angels send these signs to protect you from making a mistake on your life path. However, if you cannot yet recognize their signs in your daily life, you can also turn to Angel Cards and get an Angel Card reading to receive guidance from your angels. Find out how you can do it.
What is an Angel Card reading?
A divination practice where you reach for the Angel Cards to receive information, energy, and guidance from angels is called an Angel Card reading. Energy and light sent by the angels are uncovered in this type of reading.
You may call upon the angels in other readings such as psychic or mediumship readings, Tarot card readings, aura readings, and many others, but in angel readings, you use a deck of Angel Cards to help find the answers to difficult life questions and receive guidance from angels.
An angel reading is the type of divination in which you must concentrate on the inner world for it to work. This is your way to communicate with your guardian angel and receive the information he or she wants to share with you.
Because this divination practice involves communicating with angels, you should not perform it too often, no more than once a day. In the moments of your life when you really need guidance or advice, this is where you can turn to Angel Cards.
When reading the messages sent by your angels, trust your intuition, and you will certainly recognize them.
Angel Card reading helps you receive encouragement and guidance from the Guardian Angels. Through Angel Cards, you will receive supportive and comforting communication. An Angel Card reading can help you find answers to questions about:
your career.
love.
family.
relationships.
and other situations in life.
During a reading, you connect to the wisdom of your Guardian Angels to receive understanding and clarity. Angels send you advice which is both spiritual and practical so you can move forward with your life.
How to do an Angel Card reading
If you would like to read Angel Cards, know that this type of reading brings you comforting guidance in the moments when you need it the most. Follow these steps to learn how to do an Angel Card reading yourself.
1. Choose your Angel Card deck
When it comes to Angel Cards, there are many types of decks available both online and in stores. So, you might be unsure at first about which deck to choose. The best way is to touch the decks before buying so you can decide whether the deck you like at first is the right one for your readings.
When you buy a deck online, you do not have this option, but then simply read the reviews and see if there are images from those who bought this deck before.
2. Customize your Angel Cards
Just like you need to get used to your Angel Cards, they need to get used to you too. Before doing angel readings, make sure to get to know the cards and their meanings.
You can discover the meanings of the cards online or by reading a manual that should come with your deck. It is not necessary to remember the meanings of all Angel Cards in your deck, but it will be helpful for you to recognize them.
Hold the cards in your hands and let them feel the energy vibrations coming from you. This will also clear the cards from residual energy vibrations that might have attached themselves to the cards in-store.
Make yourself familiar with the cards, and before an Angel Card reading, hold them close to your heart asking the angels to give you guidance.
3. Perform an Angel Card reading
Just like with other divination practices, before performing an Angel Card reading, you will need to clear your mind and focus your intention on the question you are seeking the answer to.
When you are performing a reading for another person, do the same but clarify for the angels that this person is the one seeking guidance.
Shuffle a deck of the Angel Cards while thinking about your question and stop at the card that speaks to you. This card will show you the answer to your question.
If you feel like you should draw more cards and lay a spread, this is also an option. Just listen to what your intuition tells you. As a beginner in Angel Card reading, you will be reading the messages written on the cards, but experienced readers also interpret the meanings of the cards themselves.
4. Interpret the messages
When you are interpreting the messages in an Angel Card reading, it is important to trust your intuition. And if someone is performing a reading for you, it is important to trust the reader's judgment.
Think whether the guidance you receive is helpful, whether your soul resonates with it, and whether it gives you the motivation to move forward or overcome your struggles in life.
Your future is not set in stone, so if the messages you receive do not guide you toward improvement, you can choose to let them go.
However, this is not a reason to discard angel readings. They serve as a source of insight about the future, about the events waiting for you on your life path.
You can discover new possibilities for taking an action and receive support during hard times. Connect with the angels and their divine guidance either directly or with the help of an experienced reader.
Now that you know about the Angel Cards, request an Angel Card reading to receive guidance and insight about your life situation. Understand your relationships with others around you and become more hopeful about what is awaiting you in the future.
DISCOVER OTHER INTERESTING ARTICLES FROM CHRISTIN: